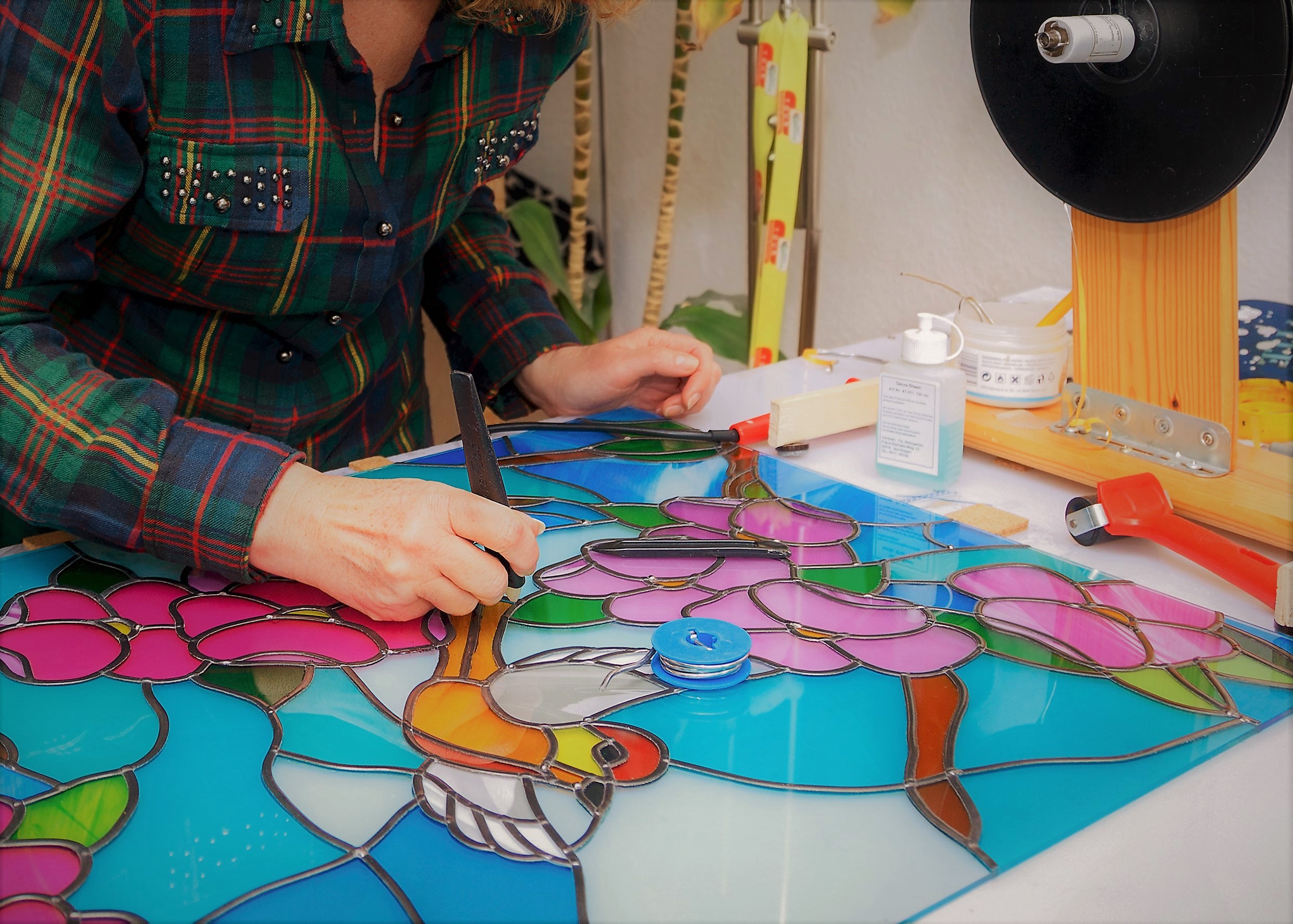 Stained Glass
Come join Loretta Ratti-Brost Monday evenings from 6:30pm to 9:00pm for our Stained Glass Class.
This class will teach you about the Copper Foil Method . You will produce approximately 8"x 10" piece. You will learn to cut glass, foil and solder. Everything you need to know so you can successfully go on to create more wonderful pieces. Come explore the wonderful world of Art Glass and bring a friend.

All tools will be supplied but materials are extra. Materials are approximately $75 max.
Class begins September 9th
sold out